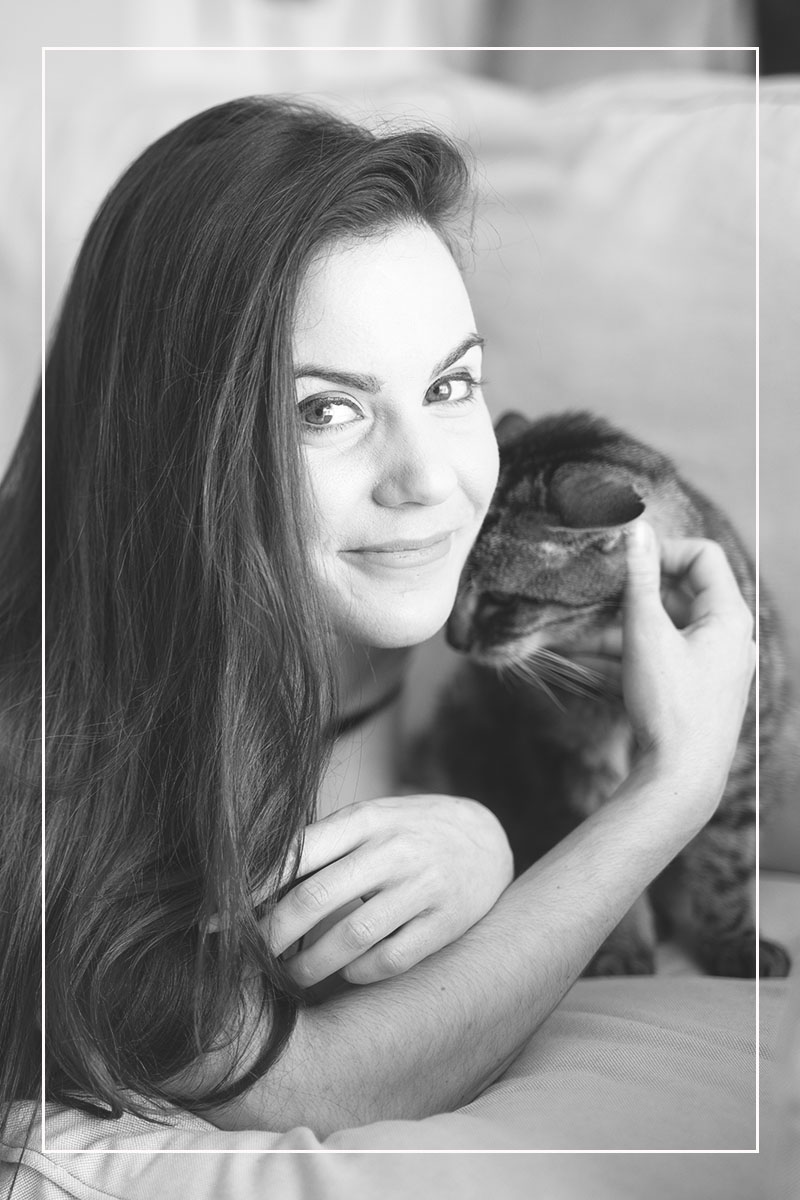 Hello! I'm Mafalda! Let me tell you a little about myself.
Born and raised in Portugal, now based in Toulouse, France, I am a true world traveller. More than a decade spent as a dance teacher has allowed me to travel all over the world, learn new languages and get to know people from many different cultures. It has taught me so much about the world, and how to communicate with it.
Now, on my thirties, I decided to go in a different direction and go back to my first passion, the visual arts. I currently possess a degree in Painting and one in Graphic Design and I am specialising in webdesign.
My other interests include sports (crossfit and MMA), cats (I have 4), veganism / animal rights, learning new languages, cooking, creating jewelry.
I'm open minded, perfectionist, honest, stubborn, curious. My experience is vast and varied.
Education
Bachelor's degree in Fine Arts – Painting
Faculdade de Belas Artes da Universidade do Porto, Portugal
2005 – 2012
Accademia di Belle Arti di Bologna, Italy
2010 – 2011
Bachelor's degree in Graphic Design
École ECRAN, France
2017 – 2018 
Languages
Portuguese:
Native
English:
Proficient (C2 level)
French:
Fluent (B2 certificate, C1 level)
Spanish:
Fluent (C1 level)
Italian:
Intermediate (B1 level)
Adobe Photoshop

Adobe Illustrator

Adobe Indesign

Web design (wordpress)

Motion design/video editing

Figma